My Friend Luis is the celebration of an extraordinary life and an unlikely friendship that developed between a law-and-order Republican and an undocumented immigrant living in California.
Born into abuse and poverty in Mexico, Luis tries to survive through insurmountable odds. Through a series of freakish encounters, Luis navigates a pathway beyond his circumstances with an undeniable hunger to make a better life for himself than he knew as a child.
As the son of a Sun Maid raisin-grower in California, Wayne found himself on the other side of the quest for better conditions and pay for farmworkers. He looked down on those who came across the border illegally and the burden they added to the economy.
Despite their twenty-year age gap and their differing cultures, their lives crossed paths in 2008 and a friendship began that has transformed both of their lives in ways they would never have imagined.
This is the story of that friendship.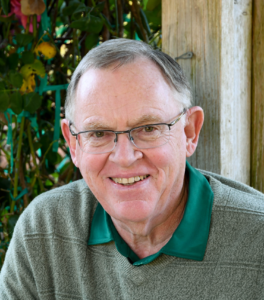 Your Host:  Wayne Jacobsen
As an author and speaker Wayne has traveled the world helping people find freedom from performance-based religion to embrace a relationship with God deeply rooted in his affection for them. His most popular titles include Live Loved Free Full, He Loves Me:  Learning to Live in the Father's Affection, So You Don't Want to Go to Church Anymore, Finding Church, In Season, and A Man Like No Other. He was also co-writer and publisher of The Shack, which sold over twenty-four million copies worldwide. His 2019 book,  A Language of Healing for a Polarized Nation: Creating Safe Environments for Conversations about Race, Politics, Sexuality, and Religion along with coauthors Arnita Taylor and Bob Prater, is a sought-after resource for peacemakers in our national conversation.
You can find Wayne's writings at teachings at Lifestream.org, and he hosts a weekly podcast at TheGodJourney.com. Both have inspired countless people to a more vibrant faith and a greater understanding of living in the church Jesus is building in the world. He has been married to Sara for 44 years and lives in Southern California where they enjoy their adult children and grandchildren.
My Friend Luis is a production of Blue Sheep Media in collaboration with Lifestream.org. It was produced by Ken Joy of Ken Joy Media.